This page will be dedicated to my great friend Tim Gonzalez,
better known around the world as GONZO
Gonzo Guitars
How we met is quit a story . and this will be about my adventures with the big man who learned me alot about guitars. In fact he is the reason I am building on now myself. The real spark came in the winter of 2005/2006 around new year when I helped him in the shop for 3 weeks.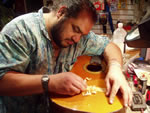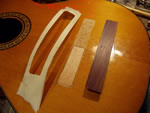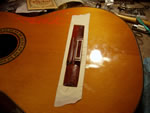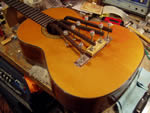 Gonzo doing a bridge repair on a classic Aria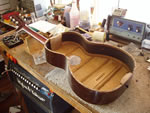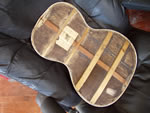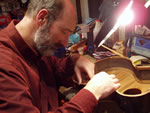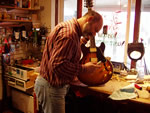 Me working on a Lion Parlor Guitar and a Ibanez ES similar to John Scofield
The Terence Project
Being such a friendly guy for people, Terence treats his guitars pretty agressif.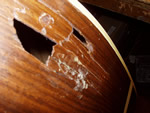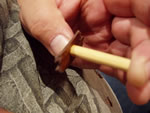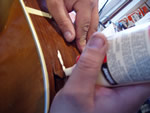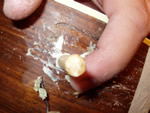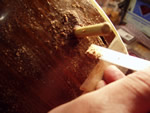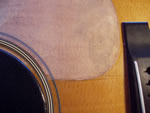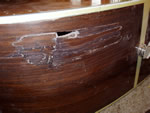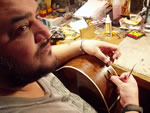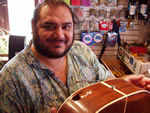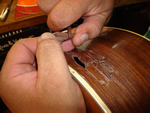 And it is nearly finished.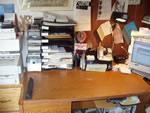 This view is only available on this site
And much more to come, like video's sounds and more repair.